Introduction of electric screw press
Electric screw press is a kind of forging machine with strong applicability , have dual nature of press and forging hammer. Structure is simple, small volume, short drive system, operation is convenient, running is safe and low maintenance. Electric screw press is suitable for all kinds of precision forging, finishing, coining ,embossing and leveling etc process.The strike energy can be set accurately according to the molding precision, can reduce the time of mechanical stress and die touching hot piece, thus prolong the die life.The frame is rigid, good guide ability, strong bias load resisting ability, can be used in multi-mould forging, it is a Energy-saving and environmental protection forging press.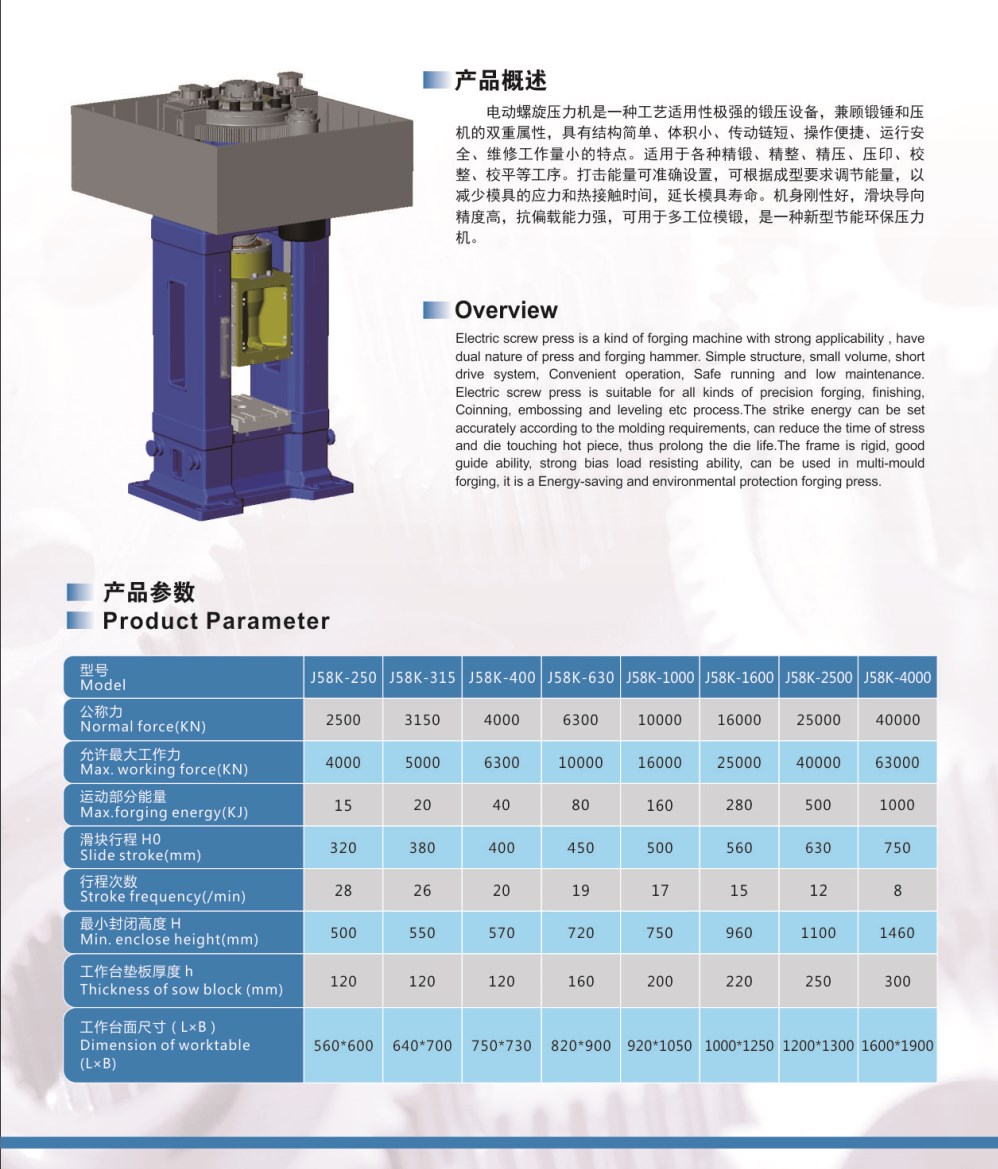 Futures of screw press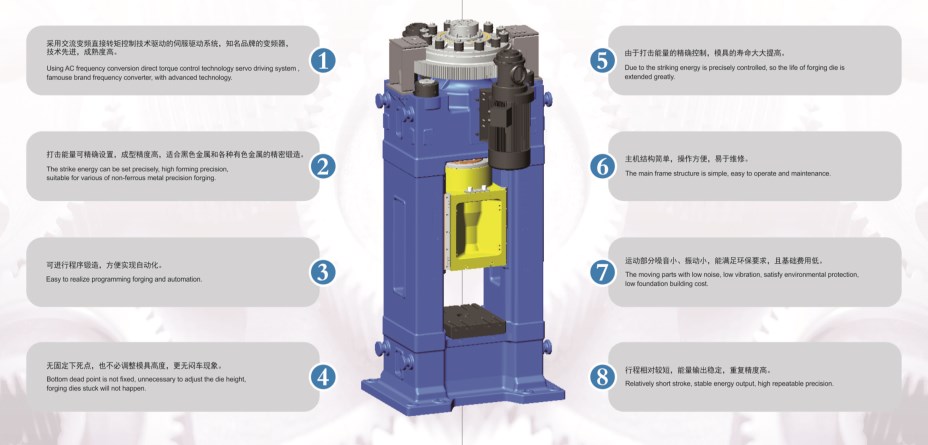 Advantages of Anyang screw press design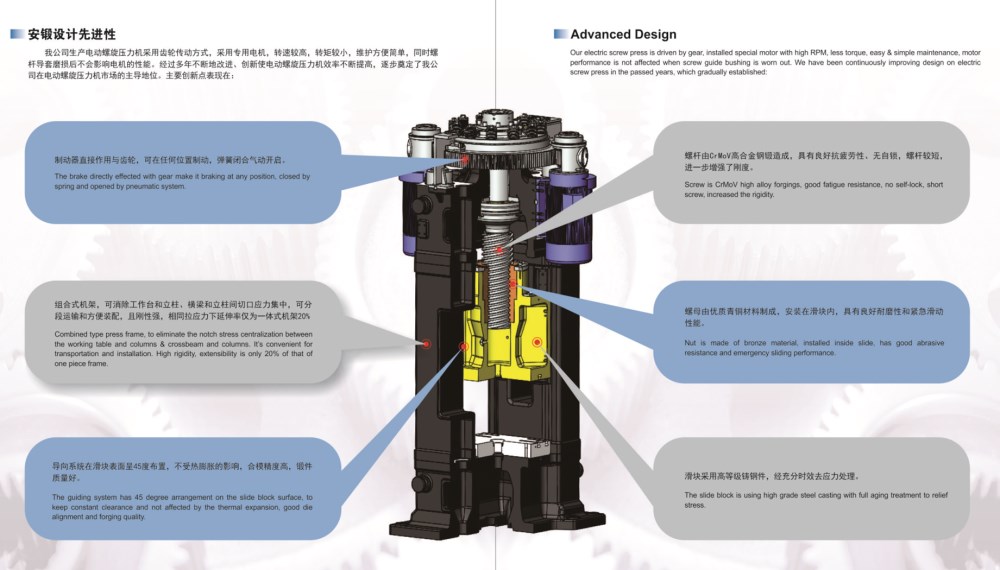 Automation electric screw press forging line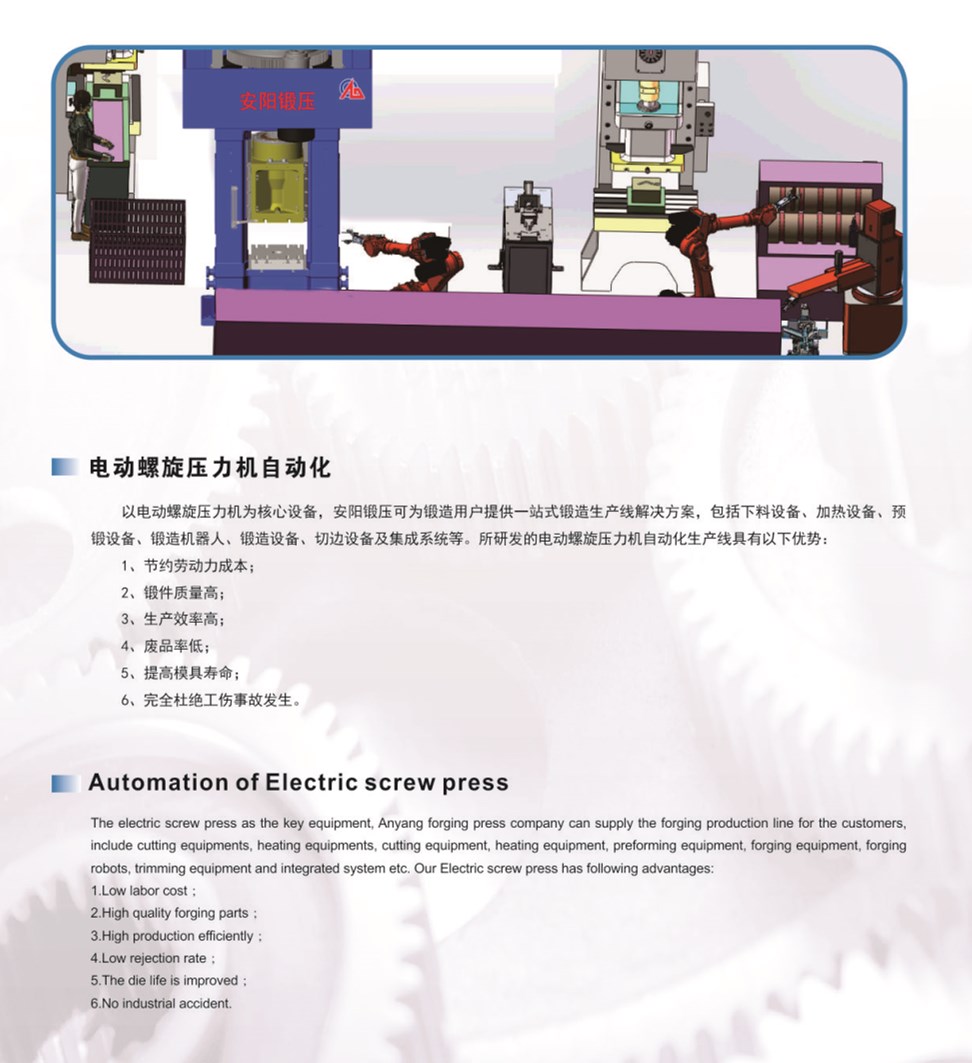 Forgings forged on screw press
Electric screw press can forge Claw Pole, connecting rod, form machinery, spherical hinge, Auto parts forging, control arm, riggings etc precise closed die forgings.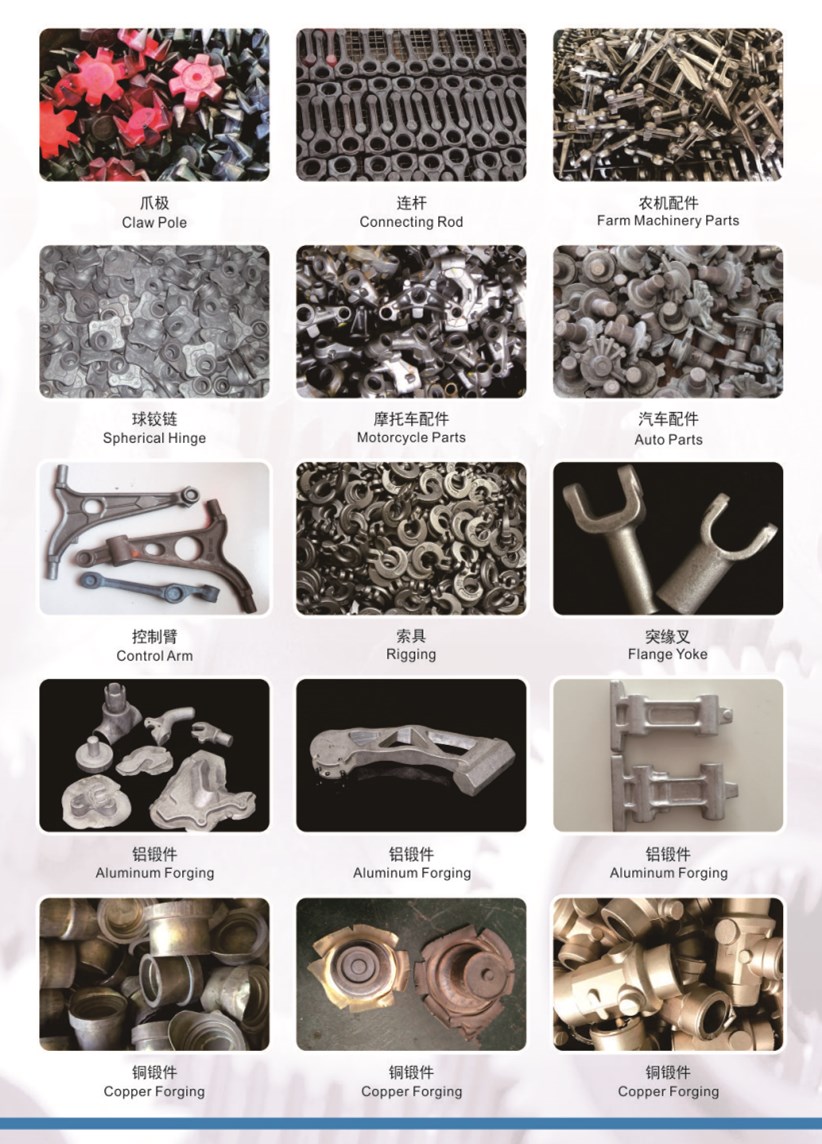 Electric screw press working videos:
Anyang electric press forging line exported to Russia to forge coupling
Electric Srcew Press Production: