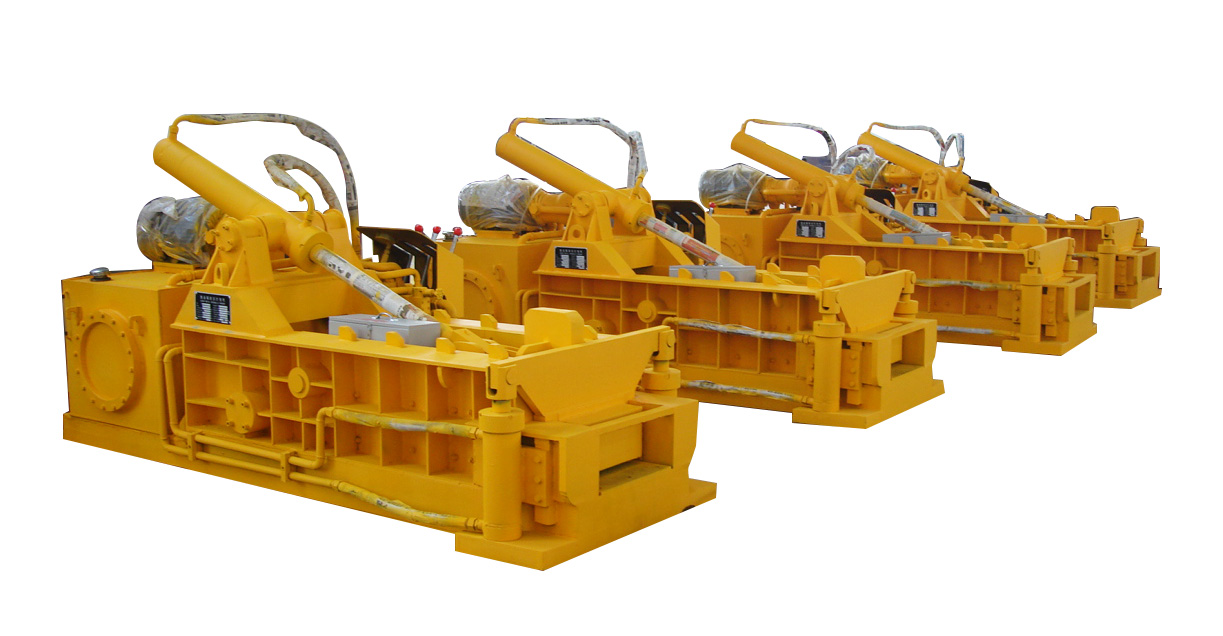 Metal Scrap Baller Introduction
Y8I series hydraulic metal baling press is mainly used in compressing tile scattered plastic ferrous metal and non-ferrous metal plates and wire rod to certain form block under cold state. It is very convenient Io the transportation and smelting.
The baling press adopts the electro hydraulic drive, it includes manual and automatic control. the operation is convenient, performance is reliable. The baled block call be pushed out from side, the baled block can be transported directly, so omitted he porlerage.
Metal Scrap Baling Press Technical Parameters
Type
Nominal
force
Scrap bin size
block size
Block
density

Circle

time

Power
Machine
outside size
Weight
Unit
KN
mm
mm
T/m3
s
Kw
mm
ton
Y81-20
200
700*700*270
500*200*200
≥2
120
11
2230*2765*1400
1.8
Y81-63
630
1100*600*420
970*530*370
300*200*250
300*150*150
≥2
120
7.5
3500*2400*1900
3070*2285*1250
5.5
3.3
Y81-100
1000
1600*700*480
500*300*300
500*200*200
≥2
120
15
4000*2800*2350
11
Y81-160
1600
1600*1200*750
600*360*400
600*300*400
≥2
120
30
4215*3590*2500
13
Y81-250
2500
2500*1800*900
2700*1740*900
700*460*560
600*460*560
≥2
240
200
37
38
6100*6000*400
6400*5890*1500
47
37
Y81-315
3150
2500*1800*1000
2800*1800*950
800*500*500
600*500*500
≥2
150
66
69
6830*6200*3800
7170*7367*1300
50
45
Y81-400
4000
2800*2000*1200
2800*2000*1000
1000*530*530
800*530*530
≥2
150
100
69
8170*7150*4000
7500*7000*1390
80
62
Y81-630
6300
2800*2200*1200
1100*500*600
≥2
150
200
1100*11500*4600
120
Metal Scrap Baler Video