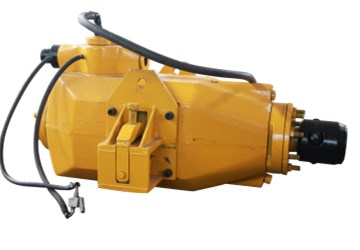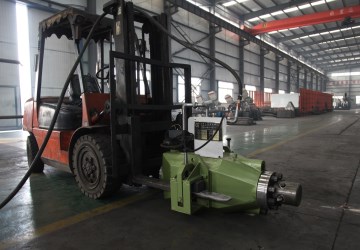 Introduction of key driver:
Anyang Key driver (wedge driver) is to be used for the driving in and out of mounting wedges to forge hammers in combination with a suitable and permissible forklift.
The key driver (wedge driver ) may only be used if it is in impeccable technical condition whilst adhering to all instructions in the operating instructions.
Starting and operation of the driver is only possible in two-handed operation. The Key/wedge driving machine be operated by only one operator.
Compressed air supply for Key/wedge driver:
The compressed air supply has to be ensured using clean, dry air with a pressure as constant as possible. If the air contains moisture then a water separator has to be installed before the oil nebulizer in order to protect the Key/wedge driver from corrosion damage
Key driver technical parameter:
Parameters
DXT-100
DXT-200
DXT-400
DXT-800
Impact energy at max stoke and operating pressure of 6 bar
1 kNm
2 kNm
4 kNm
8 kNm
Piston stroke max.
400 mm
500 mm
600 mm
700 mm
Control cable between twohand
and ram
2000 mm
2000 mm
2500 mm
3000 mm
Weight with crane suspension
860 kg
1,560 kg
2,860 kg
5,500 kg
Operating pressure
6.0 – 8.0 bar
Manufacture picture of key driver
Wedge driver performance video